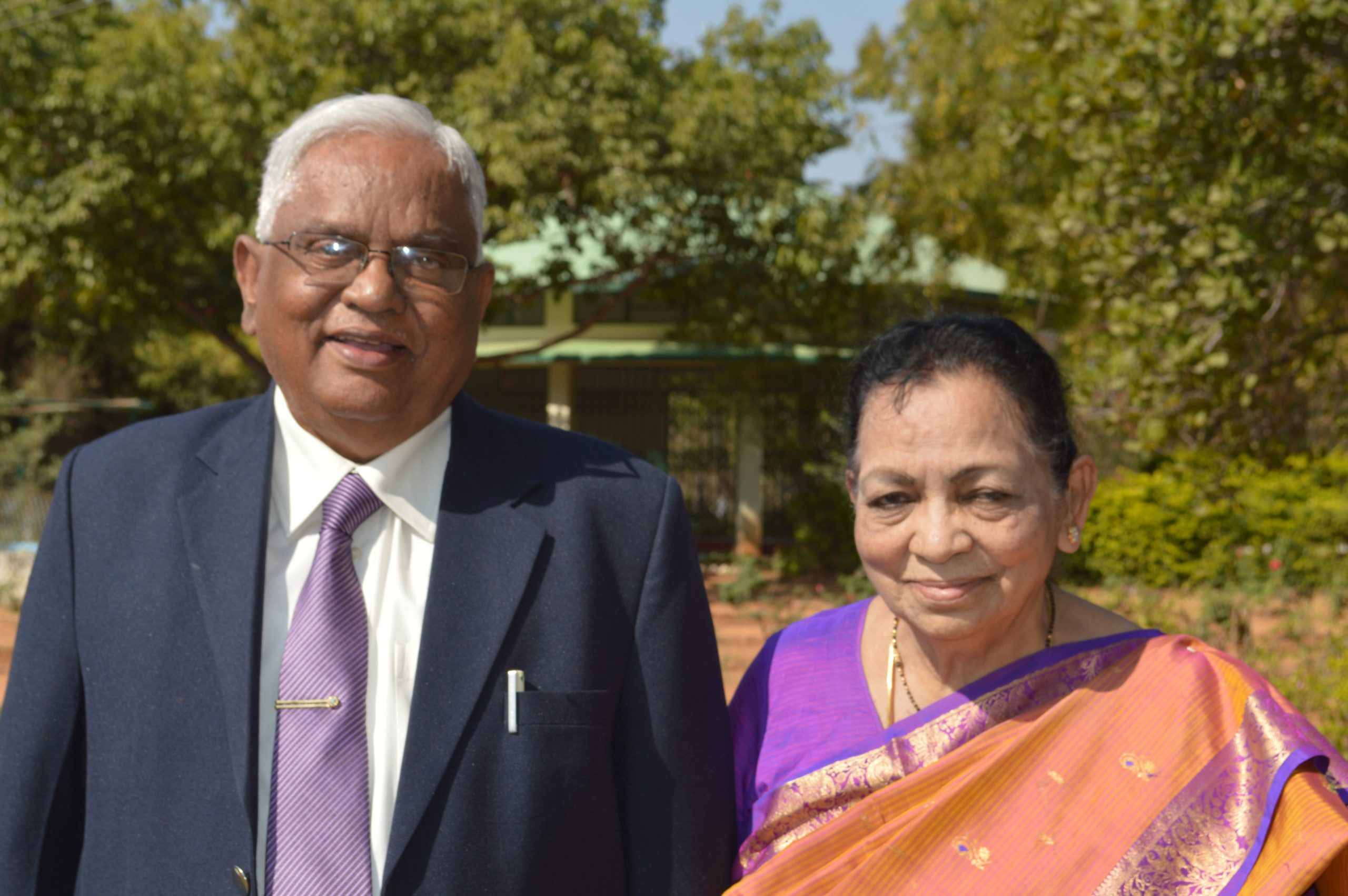 Prof. Vijayam (1933-2019) accepted Christ in his young age and became an active volunteer with various ministries right from his student days. In addition to a Ph.D. in Geology from Osmania University, India, his academic achievements include post-doctoral studies from Northwestern University, Evanston, IL, as a Smithmundt – Fulbright Scholar. In 1995 he was given the "Scientist of the Year Award" by the Indian National Science Academy for his outstanding contribution to the field of Science & Technology.
After 30 years of serving the government and teaching in various universities in India and overseas, he was led to train Christian workers as tentmakers. Thus, in 1985, Prof Vijayam and his wife Mary founded TENT ministry in Hyderabad. Till his home call in 2019, Prof. Vijayam was involved in teaching missions, tentmaking, and holistic gospel at TENT. He was a giant in the field of missions, both as a thinker and a leader, in India and abroad.
Mrs. Mary Vijayam, the co-founder of the TENT ministry, graduated from the Women's Christian College in Chennai with a specialization in the field of education. She has two Master's degrees from the Osmania University, Hyderabad. Moreover, she attended a semester taking graduate-level courses at Nazarene Bible College in Colorado Springs and spent a semester at Dallas Theological Seminary, USA, doing a six-month program designed for  mission leaders.
As an academician, Mary taught Mathematics, English Literature, and Philosophy at high school, undergraduate, and graduate levels. She was the Principal of St. George's Grammar School, Hyderabad, which has over 3,000 students. At TENT, she taught Bible study skills, Kingdom principles, health and hygiene, food and nutrition, and communicating the Gospel to UPGs. Mary has authored a daily devotional, "Light to the Path," which has been published in English and Telugu.